Newtown Labor Day Parade – September 2, 2019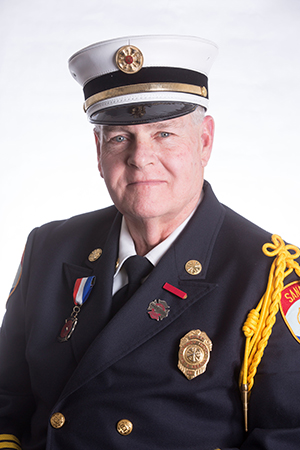 The Newtown Labor Day Parade Committee is pleased to announce the 2019 Grand Marshal for the 58th Annual Newtown Labor Day Parade, Mr. Bill Halstead, Chief of Sandy Hook Volunteer Fire & Rescue. Mr. Halstead has served as chief since 1978.
Mr. Halstead also served as Fire Marshal for the Town of Newtown, retiring in 2016. He still serves as the Director of Newtown's Emergency Management Office. Reflecting Mr. Halstead's dedication, and commitment to Newtown, the theme for 2019's Parade is "Volunteers Keeping Our Community Strong."
Mr. Halstead is married to Deb Aurelia Halstead. They have a son, Bill Jr. and two daughters Karin, and Krista as well as four grandchildren, Eliza Earle, and Emma Guilfoil, and Ryan and Nathan Halstead.