Monday, September 4th, 2023
2023 Grand Marshal – Monsignor Robert E. Weiss
The Newtown Labor Day Parade Committee is pleased to announce the Grand Marshal for the 61st edition of the Newtown Labor Day Parade, Monsignor Robert E. Weiss.
Monsignor Weiss is the Pastor at St. Rose of Lima Church in Newtown. He has been on his pastoral journey for 50 years,  in Newtown, for the past 27 years. He is a pillar of strength to all in our community and beyond.
These are only a few reasons why we consider Monsignor Weiss " Deeply Rooted in our Community"
Many thanks to our beloved Newtown Bee for this recent article about the committee's selection.
Wow, thank you so much to everyone who has reached out with great feedback about this year's parade. We had a wonderful time, and thank all of the participants, volunteers, and sponsors for supporting the 61st Newtown Labor Day Parade.
We can't wait to see everyone next year.
"This is home, this is a safe place." Thousands attend Newtown's Labor Day parade
"Spirits And Temperatures Were High At This Year's Labor Day Parade"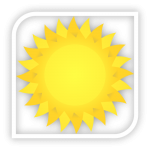 Carolyn Cruson
Jill Wolowitz
Noelle D'Agostino
Mark Maruschak
Janna  Varnum
Danielle Shah